Nearly 100 Years of Combined Lake Michigan Experience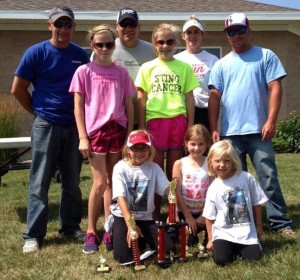 You can look far and wide across the Great Lakes and not find a team of captains with as many years of Lake Michigan chartering experience. That's important for many reasons.
First, you're putting your safety and security and that of your guests in their hands. The Reel Action Captains have seen the big water at its best and its worst. When conditions are iffy, they'll tell you straight up what's going on. They'll monitor the weather minute by minute with state-of-the-science gear. If it can be done safely, they'll take you out if you want to go, but
also warn you when it's going to be rough.
Second, you're investing your hard earned money and, perhaps, vacation time with the Reel Action team. They are working men and know how precious that is. Every day they are on the water, they are putting heart and soul into finding you fish and helping you enjoy success. Ask around Sturgeon Bay and you're going to here, "if anybody's catching fish, it will be Reel Action." This experienced team is just that good!
Finally, when you're fishing with Reel Action charters, you're really fishing with all of their captains. The team works together on the radio and on the cell phones alerting each other to what's working, what's not and where they are finding the fish. Such collaboration dramatically boosts the entire Reel Action fleet's success. That means your success. While many operators are working full-time jobs, the Reel Action Team is fishing! Every day all summer long… they put the fish to bed each night and wake them up every morning.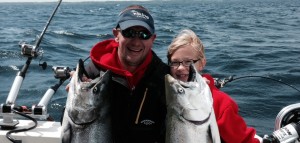 Our Lake Michigan Chartering Experience Revealed
Reel Action Captain/Owner Scott Gutschow grew up fishing in Sturgeon Bay. He is a third generation salmon fisherman with maximum Lake Michigan chartering experience. His grandpa (Fritz) started fishing Chinook Salmon when they were introduced in the 1960s, and his father continued the tradition taking Scott fishing since 1976. Scott's aunt was one of the first female charter captains on Lake Michigan, and his grandpa was one of the first fisherman to catch kings in Wisconsin!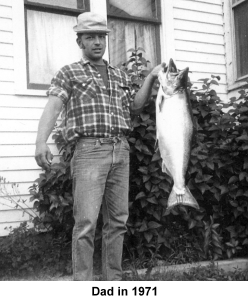 Captain Scott has nearly 4,000 trips to the famed Sturgeon Bay bank which is one of the most consistent salmon and trout fisheries on all of the Great Lakes.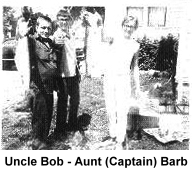 To this day, Reel Action Charters remains mostly a family operation. Besides Captain Scott, primary Reel Action captains, his brother Captain Jeff Gutschow and Captain Dan Zenz. These days, you'll sometimes find Captain Scott's 9-year-old daughter Greta on board learning the ropes to someday carry on the Gutschow family tradition.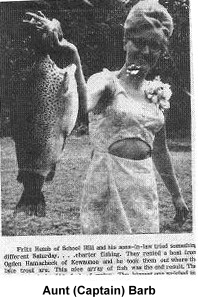 Captain Dan Zenz has fished Lake Michigan for more than 40 years himself — starting as a 1st mate for some of the Ledendary Sturgeon Bay Captains. He has fished out of many Lake Michigan ports and the other Great Lakes. He's has captain yachts in each of the Great Lakes, Canada, and most of the East Coast from Boston to Key Wests.
If you judge fishing success by the numbers, then take a look at these tournament records!
In 2014 Reel Action won the Sturgeon Bay Kid's and Ladies tournament last year, Captain Scott's daughter caught the biggest walleye in the Green Bay AYA (angler /youth angler) tournament.
In 2013 Reel Action was Sturgeon Bay Offshore Challenge 333 Champions and won the Algoma Challenge the last two years they ran that event by running 20 miles home to fish the Bank Reef.
Captain Scott also runs countless seminars, events as a Prostaffer for Lund, Mercury, SIMRAD, Lowrance, Jiffy and more.
Captain Dan has been an avid tournament angler for more than a 3 decades!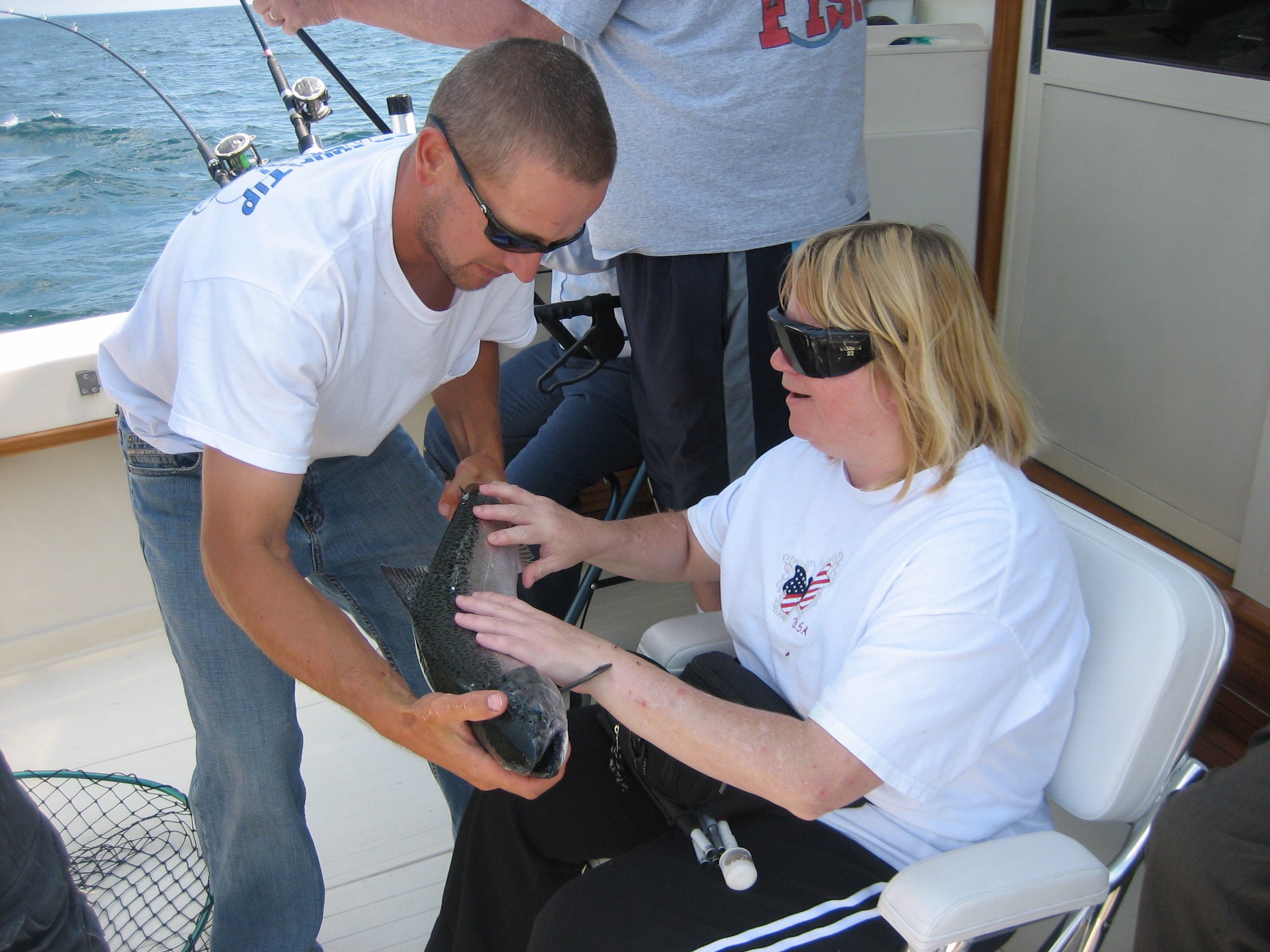 Dan hold a Masters Captains license and has fished as a captain and mate for nearly 30 years. Working for nearly every captain in Door County in his early years he has spent the past 20 years working for Reel Action. He has compiled experience rivaled my any seasoned captain.
Dan has delivered boats throughout all of the Great Lakes and the East Coast from Maine to Florida. He has an impeccable safety an reliability record.
Dan is an executive for the largest yacht manufacturer in the US. Much of his winter is spent maintaining and upgrading the fleet with the latest and greatest technology being implemented throughout the industry.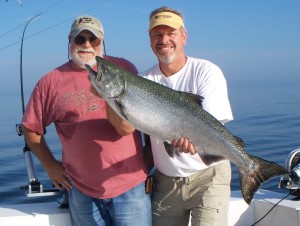 Captain Jeff hits the tournaments hard, too. His record is impressive!
2014 Frankfort Benzie Frenzy – 2nd place – professional division
2013 Ladies Champion – Frankfort Benzie Frenzy
2012 Frankfort Benzie Frenzy – 1st place professional division
2012 Frankfort Benzie Frenzy – 2nd place 333 division
2011 Frankfort Benzie Frenzy – 3rd place professional division
2008 Frankfort Benzie Frenzy 6th place professional division
2007 Sturgeon Bay Offshore Challenge 2nd place 333 division
If you're interested in sharing in the latest successes of Reel Action anglers and our fishing teams, be sure to check out our Facebook page often. It's updated nearly every day of the season!